Recently, Feng Ying, Senior Director of Intellectual Property at OPPO Guangdong Mobile Telecommunications Co., Ltd. visited NTD. Ms. June Wang, Senior Partner of NTD gave a warm welcome, and they exchanged views to further enhance the mutual understanding. On behalf of OPPO, Mr. Feng honored NTD as the Outstanding Patent Invalidation Litigation Team, to thank our efforts in OPPO vs. Sharp.
On January 30, 2020, Sharp Corporation (hereinafter "Sharp") filed a patent infringement lawsuit seeking an injunction and filed a petition for a provisional injunction in the Tokyo District Court against OPPO Japan (Head Office: Shinagawa Ward, Tokyo, Japan). In the following three months, Sharp filed intensively patent infringement lawsuits against OPPO in multiple countries around the world. In March 2020,
OPPO filed the first instance case against Sharp at the Shenzhen Intermediate Court and Tokyo District Court for Sharp's breach of FRAND terms during the licensing negotiation, including coercing OPPO into negotiation using infringement injunctions, overpricing and unreasonably delaying the negotiation, and also filed invalidation requests for Sharp's patents to the China National Intellectual Property Administration (CNIPA). On October 8, 2021, OPPO and Sharp reached a global cross patent license agreement, including patents for communication technologies and covering sales of terminal products of both parties. At the same time, they also ended the patent disputes in multiple counties and districts around the world.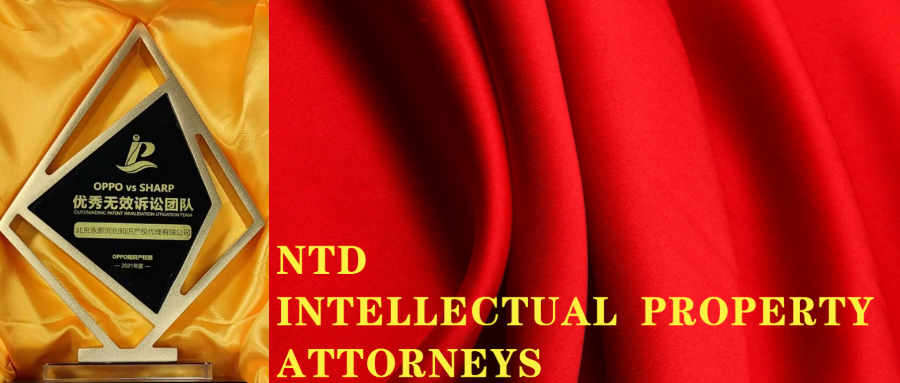 NTD was very pleased to take part in and witness that OPPO defeated Sharp's complaints, and Sharp was forced to end its global patent disputes. Moreover, one case that OPPO has won was selected in China's Top 20 Patent Cases of 2020. NTD Electronics Group won high appraise from our client for our professional service.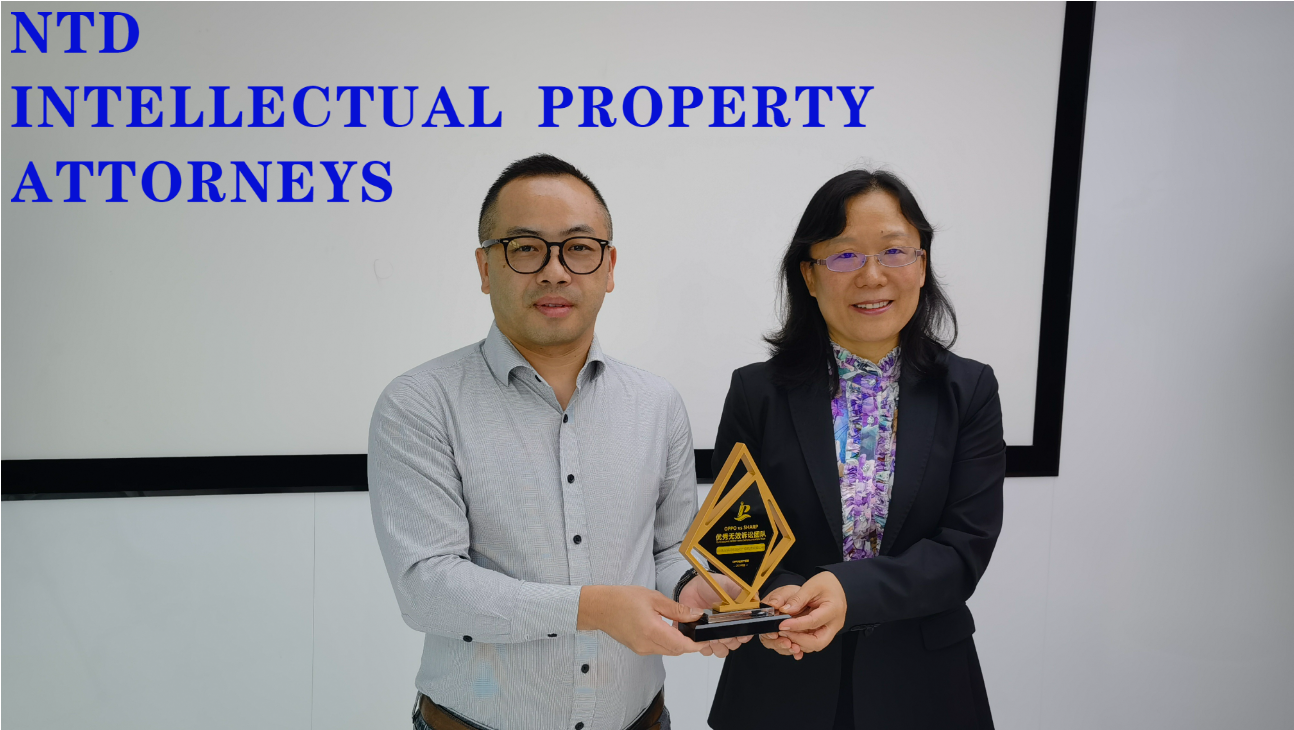 In this case, the hornored attorneys included Ms. June Wang, Mr. Zhang Yang, Mr. Yang Ximai, Ms. Liu Liu and Ms. Jia Liping.